EVORIM Excellent software
We develop software. Successfully.
Our software protects you, your privacy and your data.
Use our software and be amazed.
Advanced Backup
Reliable and fast data backup
Advanced Backup is backup software that lets you professionally back up your important files and drives. The program offers a variety of functions and settings. Scheduled or manual backups to all common media with optional compression and encryption of your data.
Advanced Backup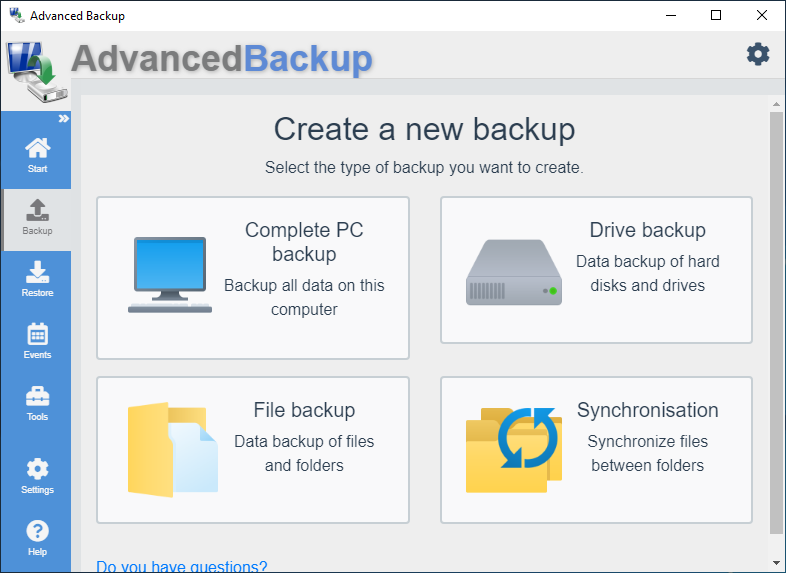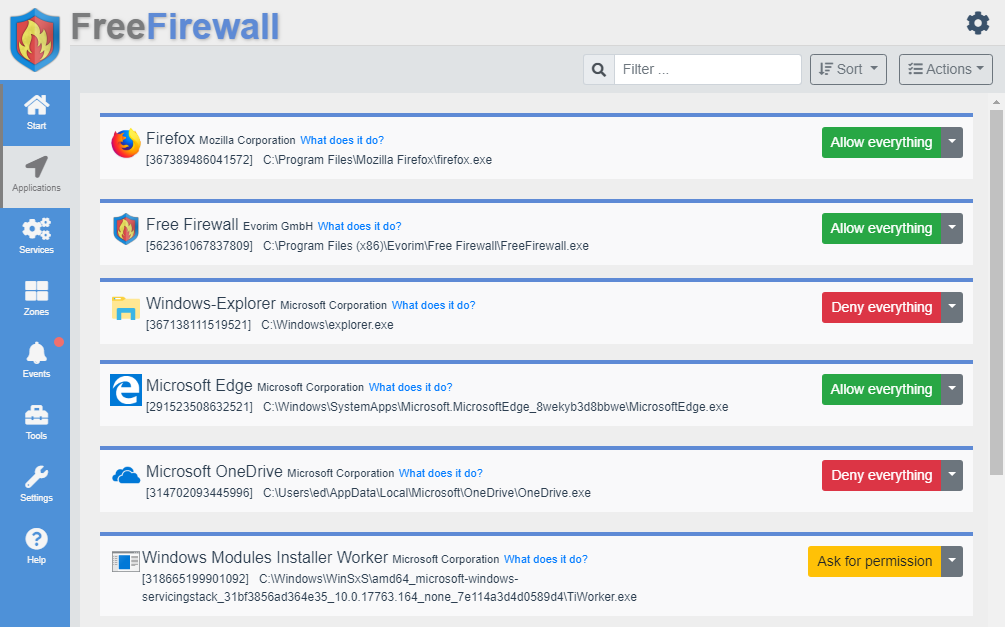 Free Firewall
Identify threats.
Protect privacy.
Free firewall is a full-featured professional firewall that protects against the threats of the Internet. Control every program on your computer by permit or deny access to the Internet. Free firewall notifies you when applications want to access the Internet in the background without your knowledge.
Free Firewall
HotkeyPro
Work faster. Increase productivity.
With HotkeyPro, you create hotkeys and keywords that allow you to automate various workflows and actions. At the push of a button you can start programs, open folders or cathedral documents of any kind, insert your own texts, simulate keystrokes and process scripts with which the range of functions can be extended many times over..
HotkeyPro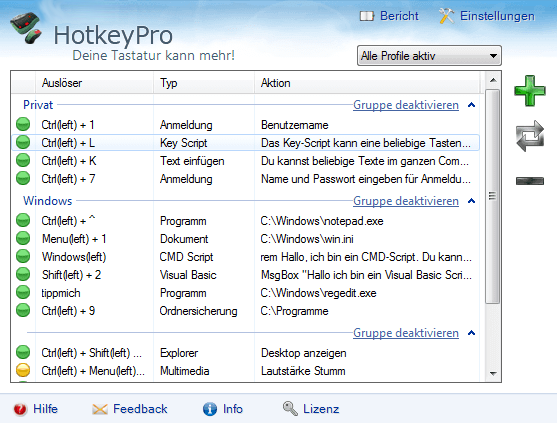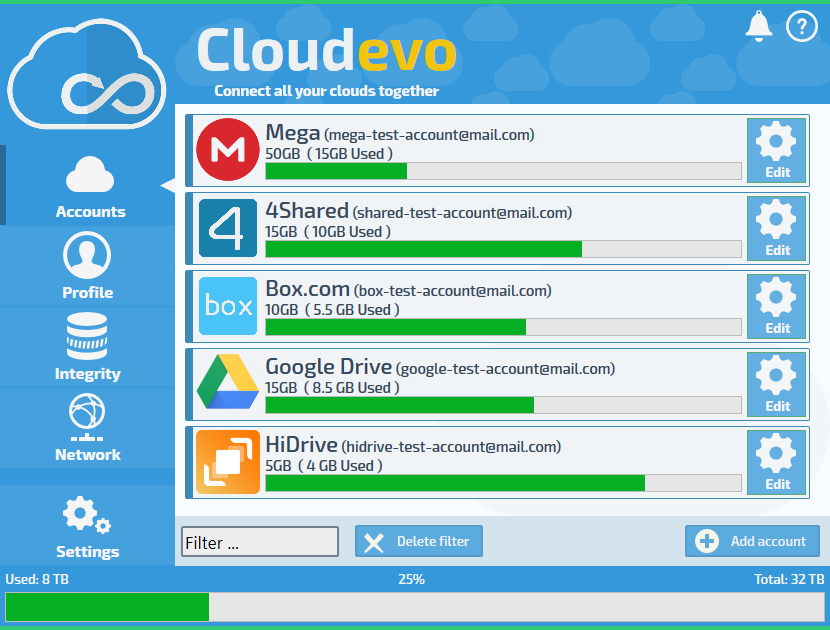 Cloudevo
Connect all your cloud storage together.
The software Cloudevo aggregates any number of cloud storage to a big united cloud. Cloudevo combines all of the different cloud services to one large cloud. This united Cloud is then mounted as a drive on your device. All files are encrypted securely on the Cloud drive.
Cloudevo