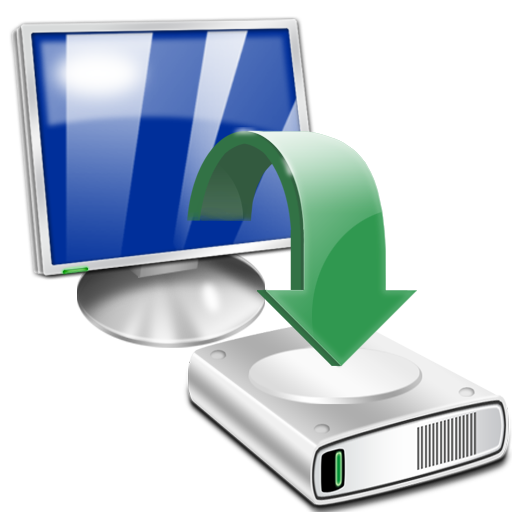 Advanced Backup
Reliable and fast data backup
An all-purpose tool for all kinds of data backup.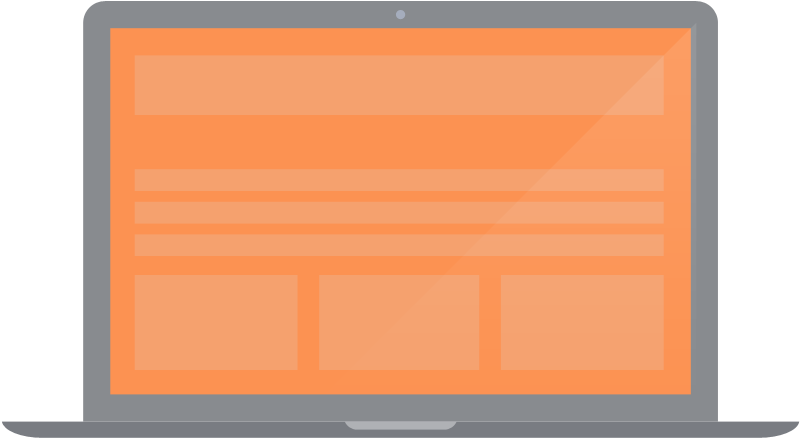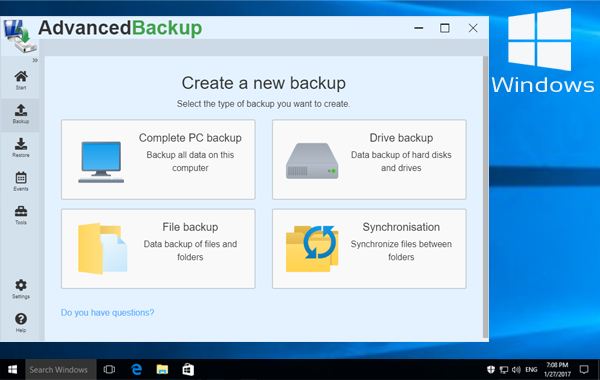 Advanced Backup What is Advanced Backup?
Advanced Backup is backup software that lets you professionally back up your important files and drives. The program offers a variety of functions and settings. Scheduled or manual backups to all common media with optional compression and encryption of your data.
Features
Computer backup
Full backup of all files and drives on the computer.
File synchronization
Synchronize files between different directories with numerous options.
All types of backup
Advanced Backup offers all types of backup. Starting with file and folder backup, drive backup up to the hard disk backup.
Cloning drives
The software creates exact and bootable copies of drives and hard drives that serve as backup drives in case of emergency.
Recovery environment
A recovery environment (emergency CD) allows you to start your computer and restore a backup even if the operating system is damaged or destroyed.
Functions overview
ZIP-File backup
Wide, standardized archive format, which can also be read by other programs .
Modern UEFI BIOS
Supports UEFI with Secure Boot and the 4096 byte alignment of new hard disks
Revision control
Store up to 250 system States which you can delete individually . Or you can restore to any backup point .
Strong encryption
Encrypt your sensitive data according to government standard with the Advanced Encryption Standard (AES-256)
Data mirroring
Mirror and sync your files between directories on the computer or on the network so that both folders have the same content.
4K hard disks
Supports UEFI with Secure Boot and the 4096 byte alignment of new hard disks
Data backup used files
Even used files, such as databases, open documents or executed applications can be backed up during operation without interruption.
For beginners
For beginners, the clean interface provides a quick introduction to backups. Wizards and tooltips help with explanations and examples of individual functions.
For professionals
For advanced users, the program offers numerous settings and features that every advanced user needs and that are not available in any other backup program.
Different archive formats
It supports archive formats ZIP and BFA for file backups and the archive formats BDI for computer backup and drive backup.
Data compression
Smaller backup archives by compression with three different algorithms : ZIP(Deflate), LZMA, Speed-LZ
Time-controlled
Tasks can be planned precisely over a variety of configurations.
Event-driven
Tasks can be started via various events, such as the connection of a USB pen.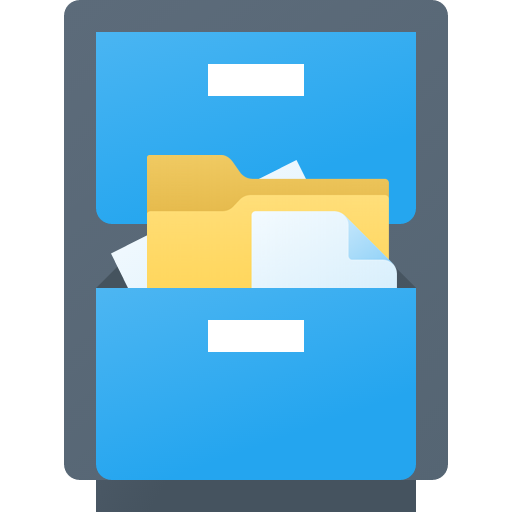 Data deduplication NEW
Dateien und Daten können mehrfach auf dem Laufwerk existieren. Eine Daten-Deduplizierung erkennt exakte Kopien während der Datensicherung und speichert diese nur einmalig im Backup-Archiv. Dadurch kann viel Speicherplatz eingespart werden.
Disk images
The software creates full images of hard disks and drives that can be mounted, opened, and searched as a virtual drive.
Hot-Backup + Cold-Backup
Create your hot backups of your drives in Windows running or cold backups through Volume Shadow Copy.
Email notification
You will be informed by e-mail about the success of a backup, or about errors that occurred during the backup.
File filter
The file filter can be used to filter out unwanted files or directories from the backup that should not be backed up.
Wake on Lan: Remote command to boot devices
Let your network storage, computer or server automatically boot up using Wake-On-Lan message, to save the started backup there. Unique here is the function that also protected devices can be activated by password.
All-round backup
A software that can not only file backups, but also hard disk and drive backups, synchronization of files and folders and cloning of hard disks and drives.
Virtual drives
Create virtual disks from your drives or mount your backup archives as virtual drives.
Archive validation
An archive verification checks a backup archive for completeness, in order to find broken or destroyed backup archives . The archive verification can be done once or on a regular basis automatically.
Archive splitting
The archive division splits a backup archive into several subarchives so that they fit on small volumes and can be easily transported.
Long file paths
Supports long UNC paths of up to 32767 characters.
Supported disk formats
IDE, ATA, SATA, SCSI, 4K Sector Alignment.
Boot auf anderen Computer
Geklonte System-Laufwerke können auf anderen Computern gestartet werden.
NEW
Multi-Boot Fähigkeit
Geklonte System-Laufwerke können am selben Computer parallel gestartet werden. Dadurch können an einem Computer mehrere Betriebssysteme ausgeführt werden.
System requirements
Supported operating systems :
Microsoft Windows
Hardware requirements :
512 MB RAM, 2 Ghz CPU (Dual Core), 400 MB HDD
All Windows systems
Von Windows 7 bis Windows 11: One surface and the same functions. It runs on all Windows systems.
Why use Advanced Backup?
Good reasons for Advanced Backup
1
Intuitive user interface
The user interface is clearly structured and the function you are looking for is easy to find.
2
Fastest backups
Do your backups in less time than others.
3
Minimum disk space consumption
World's best compression algorithms significantly reduces disk space consumption.
4
Innovative features
Countless features which are exclusively available only in Advanced Backup .
5
Resource-friendly
Through targeted planning and numerous improvements, the program requires a few CPU and memory.
6
Multi-processor scalability
By optimizing the utilization of all processor cores, backups are done much faster.
7
Trend-setting
By the orientation of new standards and technologies you are always up to date.
8
Backup Assistant
Using a simple wizard that will guide you when you create a new backup job, you quickly come to the destination.
Auszeichnungen Bewertungen und Empfehlungen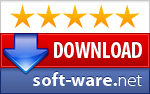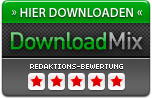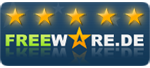 //= MLC('Verfügbarkeit'); ?> //= MLC('Wir stellen unsere Softwareprodukte für mindestens 5 Jahre bereit. // Dadurch haben Sie die Sicherheit, // dass Sie sich auch in Zukunft auf unsere Softwareprodukte verlassen können.'); ?> //= MLC('Weiterentwicklung'); ?> //= MLC('Wir halten mit dem Fortschritt, // verbessern und entwickeln unsere Software kontinuierlich weiter, // um Ihnen ein größtmögliches Anwendererlebnis zu ermöglichen und Ihre Sicherheit zu schützen.'); ?>
Download Advanced Backup
Download
Advanced Backup
(32/64 Bit)
Compatibility : Windows
Windows 7 (All Editions , x32, x64)
Windows 8 (All Editions , x32, x64)
//= MLC('Alle Editionen'); ?>
Windows 10 (All Editions , x32, x64)
Windows 11
Compatibility : Windows Server
Windows Server 2008 R2
Windows Server 2012
Windows Server 2012 R2
Windows Server 2016
Windows Server 2019
Windows Server 2022
Getting started Three steps to backing up your data
1
Download software
Download the Software for your operating system and install it on your device.
2
Create tasks
Create tasks for your recurring backups of your important files and the entire system.
3
Recovery environment
Create a recovery environment on a disk for emergency computer recovery.
What's next?
The software now works in the background and performs the tasks reliably based on the given planning. If you lose data, you can recover the lost files from the backup archives.
Why buy Advanced Backup?
Good reasons for Advanced Backup
Faster backups
Through optimization and parallel processing of backups, Advanced Backup achieves very fast speed.
Incremental backups
Optimized incremental backups save time during backup and storage space of backup archives.
Backup at events
Selection from a large number of additional events for starting a data backup.
Product support
We advise you on the configuration and use of our software and help you with any problems that may arise.
Our conclusion
With the complete solution Advanced Backup you are protected against any unexpected data loss and hard drive crash. Anyone who works on the computer frequently and has to carry out recurrent data backups can save a lot of time and effort with this program. An all-purpose tool for all types of backup on the PC, both for professionals and for beginners. Simple and intuitive handling, as well as a large range of functions, complete the Advanced Backup software.
FAQs
Here you will find answers to frequently asked questions about this software. Click on the questions to see the answers.
Questions and support
Do have any further questions about this software? Then please use the following form.
The e-mail address is optional. If you wish an answer to your inquiry, the e-mail address is required.
Development Changelog
All the important developments, new features, changes and fixes in this version.